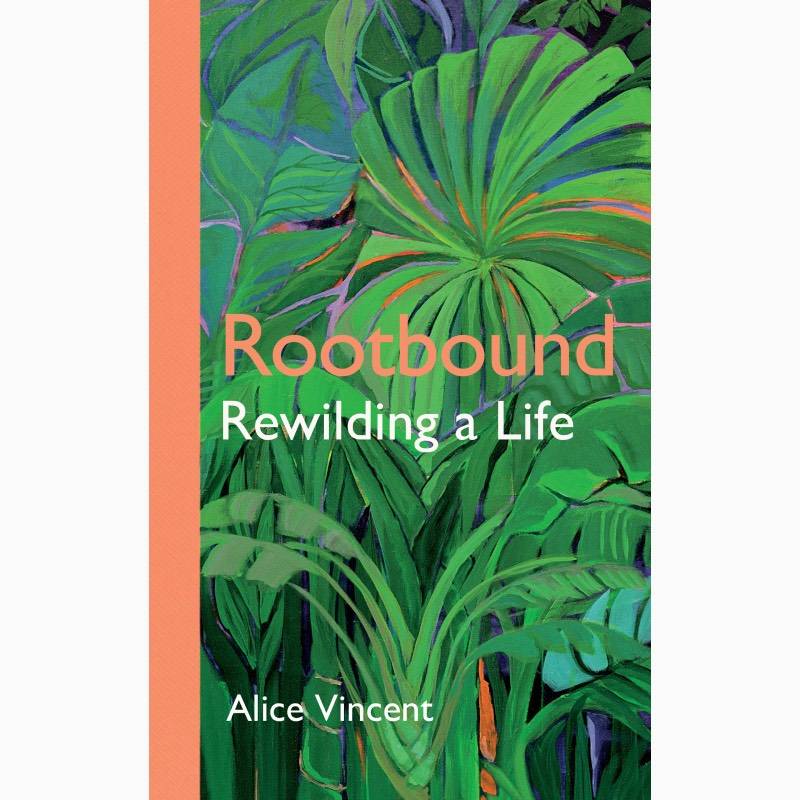 Rootbound: Rewilding a Life by Alice Vincent wasn't a book that was on my radar, until the author tweeted a two star review, left by someone on Amazon.
And on the strength of that, I bought two copies – one for me and one for a friend – because it's everything I'm all about. Yay plants, EU, and feminism!
The book chronicles a calendar year in the life of the author. It begins with a break up – an event that's echoed in a wider setting by the Brexit referendum results* – and ends with hope, made possible through green spaces within cities.
I think it's a particularly timely book – a chronicle of the Millennial experience and a partial explanation as to why house plants are suddenly the only thing appearing on my Pinterest Feed…
Like Fowler, Vincent manages to write intimately without it feeling like an intrusion. There's an underlying honesty to the work – an unapologetic, simultaneous acceptance and disdain for the way in which the Millennial generation has been expected to work and live. In general, I can draw a lot of comparisons between Hidden Nature and Rootbound – the discovery of a sense of self within the green space of a city seems to be a theme through both works.
I hope that it's a theme we're going to start seeing throughout our society.
Throughout the book, Vincent chronicles the history of the plants she's discussing – from nostalgic sweet peas, to the Victorian obsession with ferns, we learn about why we grow the things we grow and why the green spaces within cities look the way they do. Indeed, in many cases, we learn why they're there at all. I particularly loved the section about parks. It gave me back some hope that people can – and historically have – come together to make a change for the good.
This is another book that isn't strictly about environmentalism, but which I think is important to read. That restorative power of green spaces – chronicled so nicely in Oak and Ash and Thorn – is something that we all need and should be aspiring to find within our own lives. And like Fowler's work, it shows that this can be achieved even within urban spaces.
Also, this experience has reminded me how important it is to be honest about the things we're reviewing – this book wasn't what the above reviewer wanted, but his honesty led me to it, and that's brilliant.
__

*(Wikipedia article linked to for those not in the UK)