I touched on our plans for the garden a long while back, whilst chatting about my kitchen. Since then, we've been busy scheming, and now that the new year is on us, it's time to get to work.
Using Allotment Month by Month, by Alan Buckingham as our main source of information, I sat down one night and tried to make a month by month plan of what we could realistically achieve within a year as total novices.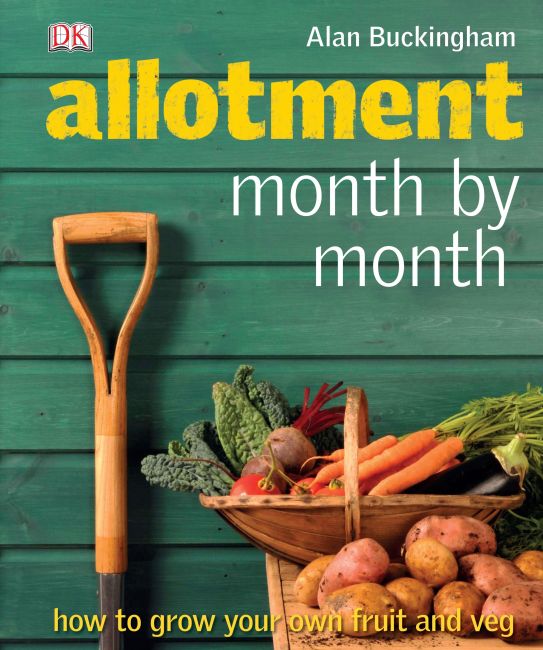 Then yesterday, with help from our absolutely amazing neighbours at the farm, work began.
Firstly, the conifer hedge at the back of the property came out. I'm not normally one for removing trees, but I'm going to call this one a win – the maintainence of this border was getting increasingly difficult given the trees' height, it was interfering with the farm's electric fencing, and now it's gone, I can plant a variety of native trees and bushes which will flower and provide food for us and various wildlife.
The plan so far is to purchase a 'Scottish Mix' of trees from the Woodland Trust.  This includes a holly, a rowan, a silver birch and a juniper. I had also hopes to plant a yew, however it's potentially unsafe for grazing animals on account of the apparently toxic alkaloids in the foliage and seed-coats (if anyone knows more about this, I would love to hear from you – I'm just reading things online!) so for now, the yew will have to go on hold.
Without the constant maintainence of the hedge to worry about, we can devote our time outdoors to raised beds, which is precisely what we intend to do. Husband planned and built the containers from a mixture of scrap wood and new, treated timber, and we have – so far – filled them with a mixture of shredded branches and rotted manure from the farm up the track.
The next stage – roll on pay day! – will be buying some (peat free) compost as the top layer and planting all manner of exciting things. Because of the chippings and the manure, I shouldn't need to bring in an awful lot of compost. Eventually, I hope we'll be able to keep topping this up with our own from the compost bins we've managed to source but for now, I'll be prioritising large sacks and recyclable plastic.
In addition to the compost bins, I hope to purchase a wormery so that the cooked food waste and dog poop can also be processed here – less to transport off site on bin-day. Obviously, you can't use the resulting soil on food beds (because dog poop), but I'm sure this new earth would be welcome beneath the little bee-buffet I'm trying to cultivate around our deck.
At some point, we absolutely want to get a greenhouse, but as with so many other things, money is a (huge) factor. I think, to begin with, we'll see how we go with the raised beds and assess the greenhouse situation after that, but given the climate in the north east of Scotland, in all liklihood, we'll need glass to grow anything beyond potatoes…
I will keep you updated on our progress over the coming months. I would also like to take this opportunity to point out that what I'm doing here is far from a tutorial – we have absolutely no idea what we are doing! – so please don't copy me! In fact, feel free to comment with ways we can up our gardening game to avoid complete failure!
As ever, please feel free to get in touch below, or on Twitter, with ANY suggestions!