After all the amazing books I read last year, I decided to do another round-up of earth-loving literature, in case people need some gift inspiration.
Books make superb gifts, and can so often be sourced second hand.
Anyway, here – in no particular order – are some great reads from 2020.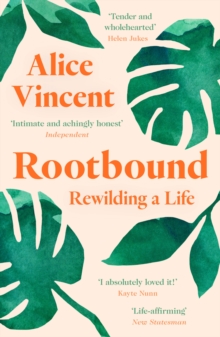 This is an absolutely beautiful book. It's written like poetry, and chronicles a year in the life of the author, following a break up. Walking the fine-line between intimacy and intrusion with perfect grace, I feel like this would make a wonderful gift for a tired millennial, or someone in the midst of a life change.
It talks about the history of plants, as well as the wider world – the way everything around us seems to rushed and busy, and why a connection with nature can be instrumental in forcing us to slow down to look after ourselves.
Read my full review of Rootbound here.
Oak and Ash and Thorn, by Peter Fiennes
I don't often have favourite books, but I think if I did have to choose a favourite of those I read in 2020, then Oak and Ash and Thorn would be it.
I initially described it as a love letter to the forests of Britain, and an obituary to those we've lost, but it's so much more than that. I think of parts of it when I'm walking in the woods still, all these months on. It speaks about the healing found in the trees, and as such, I think it would make a lovely gift for anyone in need of a little love after this year.
Read my full review of Oak and Ash and Thorn here.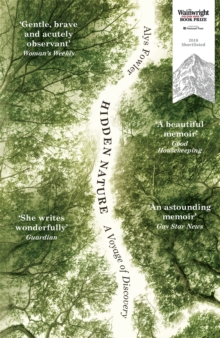 I absolutely loved this book, though that might have something to do with the fact that I'm an enormous fan of Alys Fowler's work. She was absolutely instrumental in my wanting to grow food for myself, after I stumbled on her BBC series about edible gardening, and how one could have a space which was both beautiful and practical.
In this book, she discusses finding natural beauty in the unexpected places within towns – like the Birmingham Canals. But she also discusses the hidden nature within ourselves. This is a wonderful voyage of self discovery.
Read my full review of Hidden Nature here.
The Sustainable(ish) Living Guide, by Jen Gale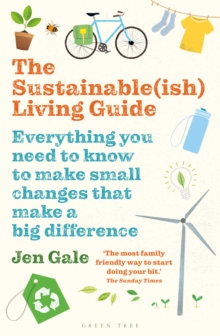 One of the more practical books I read this year was the Sustainable(ish) Living Guide by Jen Gale. This was definitely more of a 'how to', rather than a nature memoir, but the friendly tone makes it incredibly accessible. Based firmly in the philosophy that doing something imperfectly is better than doing nothing, this is a fantastic introduction into lowering our impact on the earth.
I would definitely recommend this for anyone who doesn't think they have time to live lightly.
Read my full review of Jen's book here.
How to Give Up Plastic by Will McCallum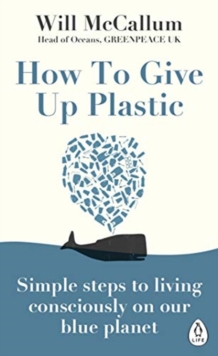 I found this guide to giving up plastic one of the better ones. I like that it acknowledges that there is no single path that everyone can take, and that sometimes, plastic is necessary.
I think one of the best things about this book is how based in practicality it is. So many of the things I read about environmentalism bemoans the state of the planet without offering ways to fix it beyond 'don't use plastic bags for your vegetables'. This book went into details on how to protest, and how to set up beach cleans. It's a realistic representation of the scale of the problem.
Read my full review of How to Give Up Plastic here.
How to Break up with Fast Fashion, by Lauren Bravo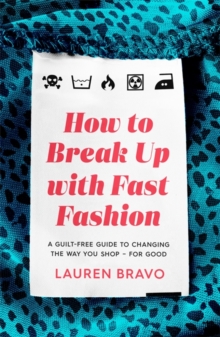 This book is a fabulous introduction into how the things we wear are made, and why we should stop buying mass-produced, unethically-made clothing. Stark in that it doesn't pull any punches, but empowering in that we can still change things.
This is one of those books which I fully intend to present to my children when they reach their teenage years, and I imagine it will be a good antidote to many shopaholics.
Read my full review of How To Break Up with Fast Fasion here.
A Life Less Throwaway, by Tara Button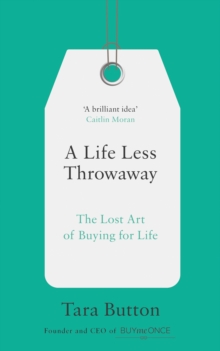 This is a wonderful book, all about how buying a single high-quality item can actually save you money over the course of your life. It goes into the environmental impact of things like planned obsolescence, and how one can avoid it.
The author runs a website which details many objects which have been proven to last, but the philosophy of why she's created such a resource is outlined in detail in this book.
This would make a fantastic gift from someone about to set up house on their own.
Read my full review of A Life Less Throwaway here.
How to Save the World for Free, by Natalie Fee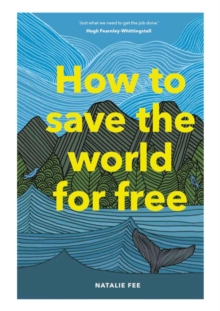 How to Save the World for Free by Natalie Fee was one of the first books that I read in 2020. I really love the premise of the book – that environmentalism doesn't have to be elitist and expensive. That said, I'm in a somewhat privileged position, and I've yet to read 'Working Class Environmentalism' by Karen Bell, so I don't know how true the 'for free' part will ring with who need things to be actually free.
Regardless, there are many really great ideas in here which so many of us could take on.
Read my full review of How To Save the World for Free here
RHS Plants from Pips, by Holly Farrell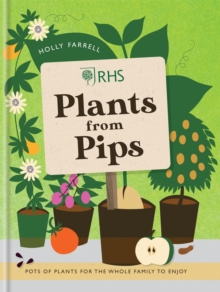 This is definitely a 'for all the family' sort of gift. Both myself and my children reference this regularly and we all find the instructions clear and concise. We've managed to grow numerous avocado plants by using these instructions, as well as a very delicate, temperamental ginger bud, which sort of sulks on the window ledge.
There are all kinds of ideas in here, and it just goes to show that you can find life and nature anywhere, even in your compost heap.
Read my full review of Plants From Pips here.
There were a few others that I read over the course of 2020, but these are definitely my top picks.
What did you read this year, and what would you recommend I put on my library list for the coming 12 months? I would absolutely love to hear your recommendations! As ever, you can leave a comment here, or contact me via Twitter.